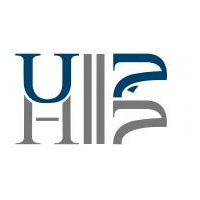 Hassan II University of Casablanca (UH2C) is a public university of higher education situated in the industrial capital of the Moroccan Kingdom. It was created in September 2014 after a merger of Hassan II University of Mohammedia with Hassan II University of Ain Chock. The study is primarily conducted in Arabic and French. Other languages such as English, Spanish, Russian, Chinese etc are also taught as courses. Consisting of 18 institutions located in the 6 campuses of Casablanca and Mohammedia, the University offers a variety of programs for undergraduates, Master's and Doctorate students almost in all study fields (356 courses and programs). The University counts 2,165 full time professors and 1,128 administrative and technical staff. The University is endeavouring to materialise its visibility nationally and internationally in terms of scientific research through its various scientific structures (123 Laboratories, 10 Centres for Doctoral Studies, 10 Research Centres, 2 Research Platforms and an Observatory). In terms of partnership and cooperation, UH2C has concluded more than 130 cooperation agreements with different universities and organizations all over the world.
Team members involved in the project
Aziz Amine (male, P.I.). Full Professor, he is a professor of biochemistry in the Faculty of Sciences and Techniques of Hassan II University of Casablanca. Professor Amine's research over the last 25 years has focused on sensors, biosensors, and their use in analytical chemistry. He is author of more than 130 papers and has h-index of 43. He has served as coordinator of several national and international research projects. He is a reviewer for several scientific international journals. He is Editor of Biosensors & Bioelectronics journal.
Hasna Mohammadi (female).Associate Professor, she is a Professor of Analytical Chemistry in Faculty of Science and Technology of Hassan II University of Casablanca. Her research over last 15 years focus on Sensors, Biosensors, and their application in biological analysis and for environmental monitoring. She has wide experience in the Genosensrs development. She is author of more than 50 papers and scientific communications with more than 1,027 citations by Google Scholar and a h-index of 8 (Scopus).
PhD Students: Narjss Seddaoui (female), Donia El fadil (female), Maliana Elamri (female), Ouissal Salhi (female).
Publications and/or products, services related to the project
Mandli, J., Fatimi, I. E., Seddaoui, N., & Amine, A. (2018). Enzyme immunoassay (ELISA/immunosensor) for a sensitive detection of pork adulteration in meat.Food chemistry, 255, 380-389. / Lahcen, A. A., Arduini, F., Lista, F., & Amine, A. (2018). Label-free electrochemical sensor based on spore-imprinted polymer for Bacillus cereus spore detection.Sensors and Actuators B: Chemical,276, 114-120. / Hilali, N., Ghanam, A., Mohammadi, H., Amine, A., García‐Guzmán, J. J., Cubillana Aguilera, L., & Palacios‐Santander, J. M. (2018). Comparison between modified and unmodified carbon paste electrodes for hexavalent chromium determination. Electroanalysis,30(11), 2750-2759. / Zamora-Gálvez, A., Ait-Lahcen, A., Mercante, L. A., Morales-Narváez, E., Amine, A., & Merkoçi, A. (2016). Molecularly imprinted polymer-decorated magnetite nanoparticles for selective sulfonamide detection. Analytical chemistry, 88(7), 3578-3584. / Arduini, F., Forchielli, M., Amine, A., Neagu, D., Cacciotti, I., Nanni, F., … & Palleschi, G. (2015). Screen-printed biosensor modified with carbon black nanoparticles for the determination of paraoxon based on the inhibition of butyrylcholinesterase. Microchimica Acta, 182(3-4), 643-651.
Previous projects or activities connected to the subject of this proposal
NanoSWS – Integrated nanotechnologies for sustainable sensing water and sanitation. ERANETMED2-72-328 (2017-2020).
SMS – Sensing toxicants in Marine waters makes Sense using biosensors. FP7-OCEAN-2013. Grant agreement ID: 613844 (2013-2017).
PEPTIDE NANOSENSORS – Development of Electrochemical Peptide Nanosensors for protein and antibody detection. FP7-PEOPLE-2011-IRSES. Grant agreement ID: 294901 (2012-2015).
Novel Electrochemical Nano-Sensors for Toxic Ions Detection. Project Number: CBP.NUKR.SFP 984173 NATO (2010-2013).
NANOSENS – Electrochemical biosensors as new generation of biotechnological devices for food safety and quality monitoring. FP7-PEOPLE-IRSES-2008. Grant agreement ID: 230815 (2009-2012).
Description of infrastructure and/or technical equipment relevant to the proposal work
Potentiostat galvanostat: PalmSens and Voltalab for voltammetric and impedimetric measurements – UV-Visible Spectrophotometer – Fluorometer – Microplate Reader – Centrifuge – Thermocycler for PCR – Etuve/oven – TIR spectrometer – Ultrasound probe – Nitrogen generator – All laboratory glassware and Chemical reagent.