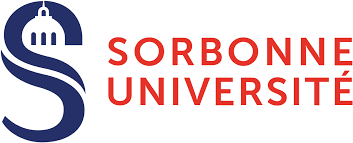 Sorbonne University (SU) is a multidisciplinary and research-intensive university created in 2018 by the fusion of the university Paris-Sorbonne and the University Pierre and Marie Curie. Offering training to 54,000 students, including 4,700 doctoral students and 10,200 international students, SU employs 6,300 teachers, research professors and researchers and 4,900 library, administrative, technical, social and health staff. SU has a leading potential, mainly located in the heart of Paris, and extends its presence in more than twenty sites in Île-de-France and regions. SU presents an original organization in France with three faculties: Letters, Sciences & Engineering, and Medicine. Covering all fields of knowledge in science and engineering, the Faculty is dedicated to research at the heart of disciplines and to multidisciplinary approaches to meet the major challenges of the 21st century. The 66 laboratories of the Faculty are located mainly on the Pierre and Marie Curie campus in Paris and at three marine stations in Roscoff, Banyuls-sur-Mer and Villefranche-sur-Mer. All the laboratories are in partnership with national organizations such as CNRS, INSERM, INRIA, CEA and IRD. In recent international rankings, SU ranks 1st among the French Universities, 9th in Europe and 75th among the World Universities (QS World University Rankings 2020). In FEDKITO, SU is represented by the Institute of ecology and environmental sciences of Paris (iEES Paris) that includes more than 210 people (153 researchers, teachers, technicians, engineers and administrative staff) organized into 14 research teams and 5 scientific departments. The Department of Sensory ecology will be the main actor because of their expertise on chemical perception, and impact of pollutants on the insects. They are particularly focused in pest insects and try to find new biocontrol solutions to fight against different species.
Team members involved in the project
David Siaussat (male, P.I.). He is Associate Professor at SU with expertise in ecotoxicology (endocrine disruptors, pesticides), ecophysiology of insects as well as research in natural solutions against insect in integrated pest management strategies for the control of pests. He is the leader of the team "ChemoReception and Adaptation" of the "Sensory Ecology" department in iEES Paris. He has been project coordinator/team leader in several regional, national, and international projects. He is reviewer for more than 20 ISI and non-ISI scientific journals and he is author of 26 publications in international peer-reviewed journals with a total h-index of 12 (Scopus). Martine Maibeche (female).She is Full Professor at SU with expertise in olfaction of insects and a specialty in enzymes of olfactory system or detoxication of pollutants. She is author of 50 publications published on international peer-reviewed journals, with a total h-index of 21 (Scopus). Thomas Chertemps (male). He is Associate Professor at SU with expertise in genetics and molecular biology of insects. He is working on the antennal clearance of volatile olfactory compound and the modifications of behavior after exposure to VOCs. He is author of 39 publications published in international peer-reviewed journals with a total h-index of 19 (Scopus). Nicolas Montagné (male). He is Associate Professor at SU with expertise in the field of olfactory receptor and evolution of this family of proteins. He is author of 33 papers, published on international peer-reviewed journals with a total h-index of 14 (Scopus).
Publications and/or products, services related to the project
Amichot, M; Joly, P; Martin-Laurent, F; Siaussat, D; Lavoir, AV (2018). Biocontrol, new questions for Ecotoxicology? Environmental science and pollution research 25(34): 33895-33900. DOI: 10.1007/s11356-018-3356-5.
De Fouchier, A; Sun, X; Caballero-Vidal, G; Travaillard, S; Jacquin-Joly, E; Montagne, N (2018). Behavioral Effect of Plant Volatiles Binding to Spodoptera littoralis Larval Odorant Receptors. Frontiers in behavioral neuroscience 264 (12). DOI: 10.3389/fnbeh.2018.00264.
Lalouette, L; Pottier, MA; Wycke, MA; Boitard, C; Bozzolan, F; Maria, A; Demondion, E; Chertemps, T; Lucas, P; Renault, D; Maibeche, M; Siaussat, D (2016). Unexpected effects of sublethal doses of insecticide on the peripheral olfactory response and sexual behavior in a pest insect. Environmental science and pollution research 23(4): 3073-3085. DOI: 10.1007/s11356-015-5923-3.
Chertemps, T; Younus, F; Steiner, C; Durand, N; Coppin, CW; Pandey, G; Oakeshott, JG; Maibeche, M (2015). An antennal carboxylesterase from Drosophila melanogaster, esterase 6, is a candidate odorant-degrading enzyme toward food odorants. Frontiers in physiology 6(315). DOI: 10.3389/fphys.2015.00315.
Montagne, N; Chertemps, T; Brigaud, I; et al. (2012). Functional characterization of a sex pheromone receptor in the pest moth Spodoptera littoralis by heterologous expression in Drosophila. European journal of neurosciences 36(5): 2588-2596
Previous projects or activities connected to the subject of this proposal
Coordinator of the French ANR Project "Natural product for the control of insect pests" (2017-2020). Partner in the project "Greenprotect"for the research of new biocontrol compounds against pests (2015-2017). Partner in the French ANR Project "Pherotox" for the understanding of the effect of sublethal doses of insecticides on the olfaction and behavior of insect pest (2013-2016)
Description of infrastructure and/or technical equipment relevant to the proposal work
12 Climatic Chambers and cages for insects' mass rearing – Refrigerators, freezers and cold room – Power tower for application of insecticide by spray – Access to an automatized greenhouse 30x10m – Fully equipped molecular biology laboratory – Microscopes and Stereoscopes also equipped for fluorescence examination – Gas chromatography and GC/MS – Panel of behavioural assays (flight tunnel, two-choice and four-choice arenae, Y-tubes) with camera recording and software analysis – Electrophysiology (electronantennography and single cell recording).